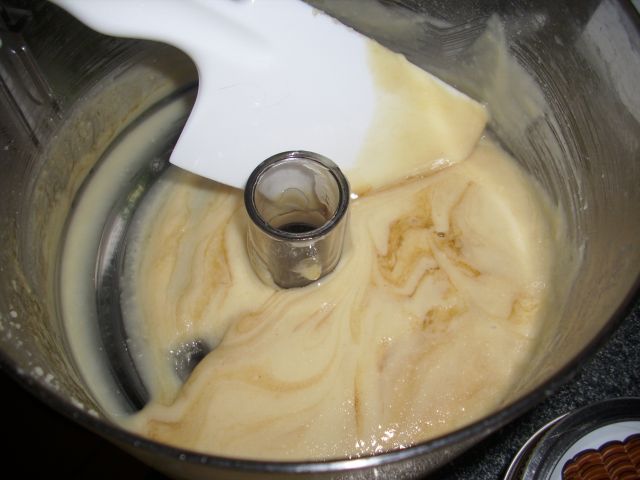 I'm borrowing a page from Ricki's book with FiP (Flash in the Pan) recipes—so simple you barely need a recipe, but so yummy you have to try it!
For years, I bought Maranatha Macadamia butter, but a pox upon them, I haven't been able to find it in the store for years.  So it's been necessary to take matters into my own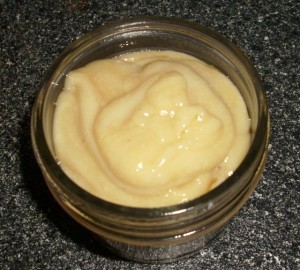 hands.  And as I regularly make hazelnut and brazilnut butter, this isn't a stretch.
I love macadamia nuts, but by themselves, they're almost too much.  Rich, creamy, yes, but missing something.  The answer? Maple syrup, clearly.  Or ginger pieces….
It's delicious on apple slices, quick breads, muffins, etc. but let's be clear.  I love my nut butter, and most of the time, it's eaten by the spoonful.  I'm not really a big bread person anymore, although I'm sure it would be perfect.
Enjoy!
1 cup of roasted macadamia nuts (or roast them)
1-2 Tablespoons maple syrup
1 pinch of salt (skip if nuts were salted)
Pinch ground vanilla, optional
Put nuts in the food processor and blend for 5-6 minutes, scraping down every minute or two.  It will get very smooth.  Add in maple syrup and stir together.  I like leaving it somewhat swirled and not quite incorporated.
Enjoy!
I am also submitting this tasty treat to Wellness Weekends at Diet, Dessert and Dogs.  Do not check out the page if you are hungry.  Consider yourself warned!