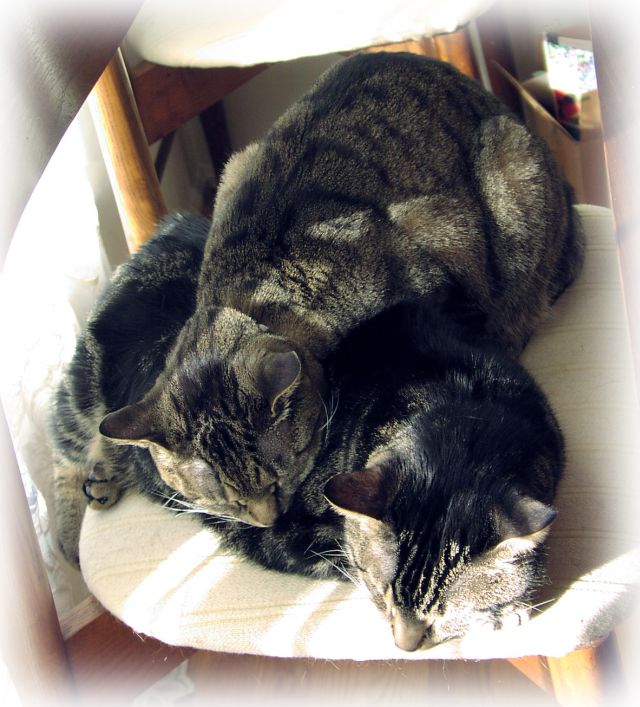 Genghis and Houdini have the right idea, and I'm motivated to take a nap along with them.
It has been one of those weeks.  One of those months?  You get the idea.  I've put together a gob of good holiday info, including a newsletter with holiday hints, cookie recipes from last year's GF cookie exchange and a list of naturally GF desserts.
However, more has been happening on my computer than in my kitchen.  I did post a recipe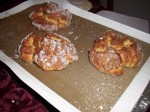 for Spiced Forbidden Black Rice pudding, which totally rocks (IMHO), but aside from that, not much happening!
This upcoming week will likely be more of the same, but I am working on perfecting artisanal style GF/dairy free/grain free rolls.  I love the smell…and once they're perfect, or as close as I can get 'em, you'll here more.
Manda, our lovely host for this week, has selected "bitter" as our weekly flavor.  She gets points for creativity! I've got that covered pretty easily.  I actually love eating baking chocolate.  Plain.  That's about as bitter as it gets, and hopefully will throw in a chicken dish with rosemary and olives, too.
Monday:
Curried Turkey with roasted cauliflower
Tuesday:
Quinoa TBD
Wednesday:
Chicken mole in a crockpot…we'll see how that goes.
Thursday:
Steak and peppers
Friday:
Lazy day Tilapia with steamed peppers
Baked good:
Rolls
Almond spice cookies