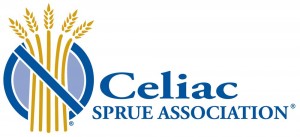 I am really excited to be moderating a panel on Gluten Free Blogging at 35th Annual Celiac Sprue Association on October 4-6th on Long Island in Hauppauge, NY. There will be great sessions on the latest and greatest from the Columbia Celiac Center, dietary tips, gluten-sensitivity, and panels on gluten-free baking, travel, and dining out. There will even be a clam bake, wine tasting, tours and more!
We'd love to have you join us! Registration info here. The discounted member rate is for anyone who is a member of ANY of the Celiac organizations, not just CSA.
I'm even more excited about the bloggers who will be joining me on the panel, because all are wonderful examples of thriving on a gluten-free diet and helping others do the same. They are also warm, knowledgeable bloggers and I know it will be a great panel!
Shirley Braden of Gluten-Free Easily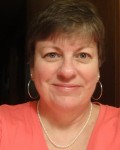 Shirley Braden is a gluten-free support group leader;  and local, state, national, and international speaker. She teaches gluten-free individuals how to live easily, economically, and healthily with her gfe-gluten free easily approach. Her popular and helpful gfe blog, at glutenfreeeasily.com, was selected runner up in Triumph Dining's 2012 Best of Gluten-Free Awards.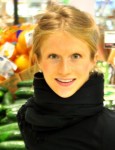 Amie Valpone of the Healthy Apple
Amie Valpone, HHC, AADP, Editor-in-Chief of TheHealthyApple.com is a Manhattan based Culinary Nutritionist, Personal Chef, Professional Recipe Developer and Food Writer specializing in Gluten-Free 'Clean' recipes. Amie works as a Food Allergy Concierge and Healthy Family Pantry Stylist sharing her passion for 'Clean Eating' by focusing on real food.  She understands how difficult it can be to find time to create healthy meals, but is here to show you how easy it can be.  Amie's work appears on The Food Network, The Huffington Post, Martha Stewart Whole Living, YahooShine! and WebMD.Erin Smith of Gluten-Free Fun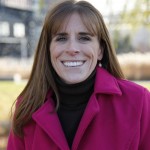 Erin Smith is a social media expert who has been writing her gluten-free lifestyle blog Gluten-Free Fun since 2007. In 2011, she launched Gluten-Free Globetrotter, a website that encourages those with celiac disease to travel the world and not be scared about eating gluten-free domestically and abroad. Erin is the lead organizer of the NYC Celiac Disease Meetup Group, a social community that has grown to over 1,550 members in the 7 years she has been organizing the group. Erin also sits on the board of the non-profit foundation Kicking4Celiac and she is a regular contributor to Delight Gluten Free Magazine.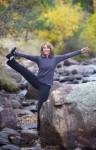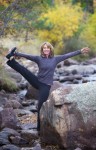 Melissa Mc Lean Jory of Gluten-Free for Good
Melissa McLean Jory  is a Master Nutrition Therapist, lover of simple food, founder of the blog Gluten-Free For Good, and co-author of The Gluten-Free Edge: A Nutrition and Training Guide for Peak Athletic Performance and an Active Gluten-Free Life. She also has a degree in Exercise Science, hundreds of hours of yoga teacher training, and a passion for wilderness adventure. Her mission is to help people navigate the gluten-free lifestyle with confidence, optimal nutrition, and renewed vitality. She serves on the board of directors of the Colorado Ski & Snowboard Museum & Hall of Fame and is a resource leader for CSA of Denver.
See? Told it you it would be a great panel.
And the session will focus on how gluten-free blogging can benefit EVERYONE—well, anyone with a computer. Blogging is a great way to connect and share ideas, get information and support and be dazzled by the recipes and pictures! This virtual community is a fantastic resource for anyone with Celiac or on a gluten-free diet.  So whether you're a blogger, want to start a blog or you simply enjoy finding more about news, products and getting great recipes,
Come join us in NY, meet some of your favorite blogging peeps and learn more about how blogging can help you on your gluten-free journey.
We'd love to have you join us! Registration info here. Unfortunately, you have to print out and mail registration due to an online registering snafu.
See you in October & please help us spread the word!